Cloud Security , Security Operations
Enhancing Cloud Security on AWS
Why You Should Consider a Cloud-Native Firewall Service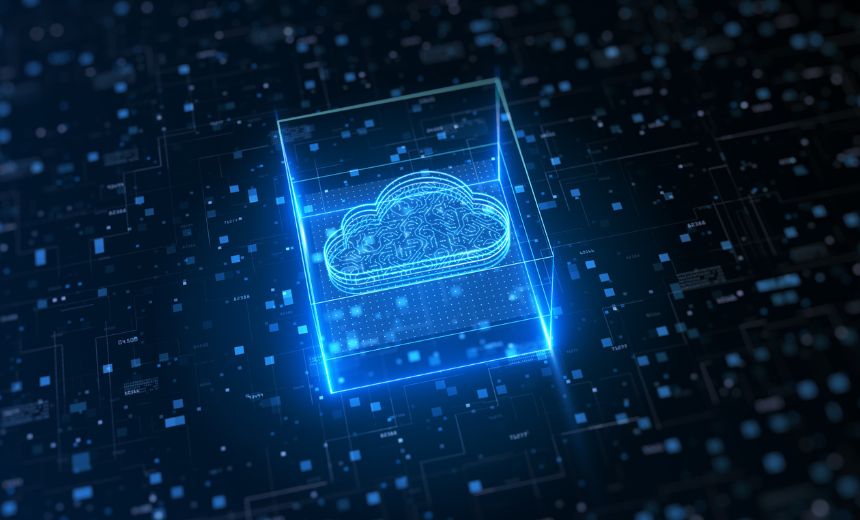 In the fast-paced world of cloud computing, where data breaches and cyberthreats are becoming increasingly sophisticated, businesses need to prioritize robust security measures to safeguard their sensitive information. So how does an organization achieve peace of mind with security while overcoming challenges such as the skill gap, complex hybrid and multi-cloud networks, and accelerated cloud adoption? The answer lies with advanced third-party firewalls that are built from the ground up to natively integrate into the cloud, offering speed, simplicity and scale.
See Also: 5 Tips for Modernizing a Security Operations Center
Today's cloud-first companies are looking for simplified security operations that integrate seamlessly with their cloud provider services to stop zero-day security threats while removing barriers to delivering essential business outcomes. Cloud-native firewall services can identify and respond to anomalous patterns in network traffic, potentially mitigating advanced threats before they can cause substantial damage - including blocking malware, botnets and other threats. With the right cloud-native firewall service, you can maintain a robust security posture and accelerate your cloud journey on AWS without compromising security and compliance.
Here are the top reasons why your organization should consider implementing a cloud-native firewall service to protect your AWS environments and applications.
Evolving threat landscape: The threat landscape is constantly evolving as new attack vectors emerge. Traditional on-premises firewalls may not be equipped to handle the dynamic nature of cloud environments. A cloud-native firewall, optimized for deploying in the cloud and to protect cloud networks, offers greater flexibility and adaptability to address emerging threats effectively.
Scalability and elasticity: One of the key advantages of the cloud is its scalability and elasticity. Cloud-native firewall services can automatically scale up or down based on the traffic volume, ensuring seamless protection without affecting performance. As your demands change, or as your requirements change, the firewall automatically scales your AWS resources to optimize utilization and ensure business continuity.
Granular control: Cloud-native firewall services provide granular control over traffic flow within your VPC. You can define dynamic policies based on specific attributes such as geographic location, IP addresses, ports and AWS resource metadata. This fine-tuned control allows you to enforce security policies tailored to your application's needs, reducing the attack surface and potential vulnerabilities.
Automation and orchestration: Modern cloud environments thrive on automation and orchestration. Cloud-native firewall services can integrate seamlessly with DevOps workflows and deployment pipelines, enabling automated security provisioning. This ensures that security is not an afterthought but an integral part of the development and deployment process.
Simplified management: Managing security policies across a complex network infrastructure can be challenging. Cloud-native firewall services often come with user-friendly interfaces or APIs that make it easier to configure, monitor and update security rules. Centralized management across multiple VPCs or even hybrid environments can significantly reduce the administrative burden and ensure consistent security policies.
Integration with cloud services: Cloud-native firewall services are designed to work seamlessly within your cloud ecosystem. For example, they can integrate with AWS services, such as AWS Gateway Load Balancer and AWS Firewall Manager, for enhanced visibility, monitoring and security consistency.
Threat intelligence and analytics: To stay ahead of emerging threats, cloud-native firewall services often incorporate threat intelligence feeds and analytics. These services detect patterns, anomalies and potential breaches, providing valuable insights for proactive security measures.
Compliance requirements: Various industries have strict compliance requirements for data protection. Cloud-native firewall services can help you meet these standards by providing the necessary controls, logging, and auditing capabilities, which are crucial for demonstrating regulatory compliance.
As the cloud computing landscape evolves, so do the security challenges that come with it. To ensure the safety of your AWS VPCs and the data they contain, a cloud-native firewall service offers versatile solutions to address a wide range of use cases. It empowers your organization with scalable, flexible, and automated security controls tailored to the cloud environment. By embracing this modern approach to security, you'll be better equipped to tackle the evolving threat landscape and maintain the trust of your customers and partners.
See how a cloud-native firewall can enhance your security with a free test drive of FortiGate Cloud-Native Firewall (CNF) on AWS Marketplace.