Never-Ending Pursuit of Global Cybersecurity Cooperation
Experts Display Skepticism on IT Security Matters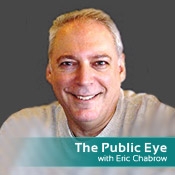 Pardon the mixed metaphors: When adding up the numbers, experts paint a gloomy picture of global cybersecurity.
The EastWest Institute issued a report this week on its IT security conference held last spring in Dallas (see International Cybersecurity Cooperation Requires Baby Steps), and a poll of participants suggests that the global challenges of cybersecurity are tough ones:
61% anticipate the impact of losing global connectivity for an extended period of time to be catastrophic with irreversible consequences;
66% say a treat on cyber warfare is needed now or is overdue;
66% think home users need to take more responsibility for cybersecurity;
66% view their government's maturity as low regarding international cooperation in cybersecurity;
69% doubt their country could defend against a sophisticated cyber attack; and
70% believe that international policies and regulations are far behind technology advances.
According to the Institute report, Protecting the Digital Economy: The First Worldwide Cybersecurity Summit in Dallas, the current approach to cybersecurity is limited:
"We left with the clear impression it could take years to arrive at a global treaty on cybersecurity, since many states are not ready for it - and perhaps never will be."
The solution, the report suggests: Voluntary agreements in the private sector and international standards as avenues to change.
"The best approach is to target concrete, specific problems while speaking to the big issues."