Conference to Address EHR Legal Issues
Sessions to Tackle Privacy, Security, Other Key Subjects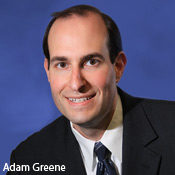 The American Health Information Management Association will hold its annual conference on electronic health record legal issues, including privacy, Aug. 15-16 in Chicago.

Keynoting the 2011 Legal EHR Summitwill be Adam Greene, a partner in the law firm Davis Wright Tremaine who formerly was an official in the Department of Health and Human Services' Office for Civil Rights. Greene will speak on evolving federal regulations, including modifications to HIPAA, that affect EHRs.

Other sessions will address such topics as:
The risks and benefits of using social media;
Issued raised by the use of cloud computing for EHRs;
The role of unique patient identifiers in health information exchange and data integrity;
Complying with the HITECH Actand other federal rules; and
How regulations protecting the use and disclosure of sensitive health information affect health information exchange.