Card Not Present Fraud , Next-Generation Technologies & Secure Development
The Debate Over Legalizing Bitcoins in India
Committee Studies Possible Regulations for Virtual Currency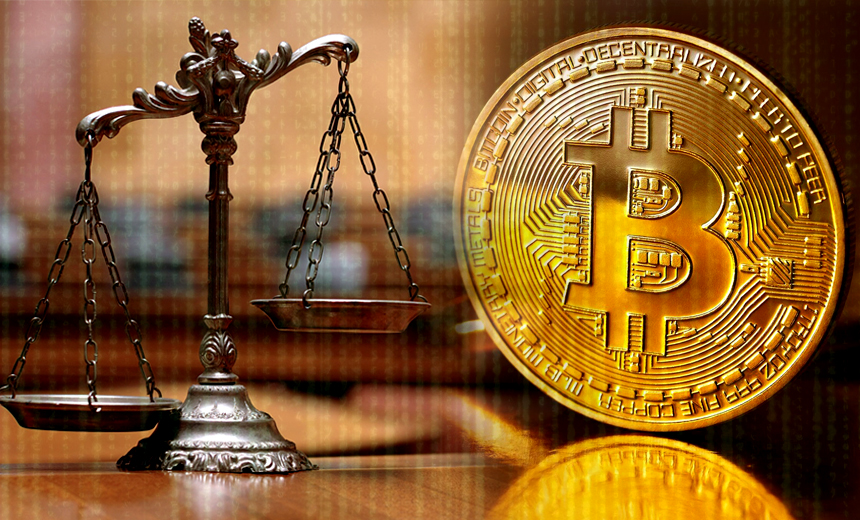 Police in Punjab, a state in the north of India, busted a gang that allegedly kidnapped a trader. The gang had demanded bitcoins as ransom. In the aftermath of the incident, Inspector General (Patiala range) A. S. Rai, who was in charge of the case, pressed the need to spread awareness about bitcoins, which the government has not recognized as a legal form of payment.
See Also: 人工智能和機器學習如何重新定義反洗錢
Criminals around the world, including those using ransomware, increasingly are demanding virtual currency, including bitcoins, for extortion payments.
"Though bitcoin isn't a legal tender in India, it can't by default be made illegal," says Triveni Singh, Uttar Pradesh Special Task Force's additional superintendent. "As a result of this ambiguity, if somebody wants to trade in bitcoins, we can't arrest the person or register a case against him."
Although trading in bitcoins and other virtual currencies can't lead to an arrest, law enforcement agencies in India are frustrated by the ambiguity around virtual currencies. Furthermore, investigating crimes involving the use of bitcoins is challenging.
"The capability is there to investigate all sorts of cybercrimes but the issue is complex. All states don't have full-fledged cybercrime cells, tools and technology or a cyber forensic lab," says Muktesh Chander, director general of Goa Police.
The Bitcoin Conundrum
While the government has kept mum on its stand regarding virtual currencies, the bitcoin industry takes the stand that use of the currency is legal in India.
"Had it been illegal, the RBI would have long banned it," says Saurabh Agarwal, co-founder at ZebPay, one of several bitcoin exchanges that have sprung up in India and are operating with self-regulated trading platforms.
The government has formed a committee considering ways bitcoin can be regulated, Agarwal says. The panel includes RBI members; Ministry of Electronics and Information Technology, or MeitY; and State Bank of India, the nation's largest bank, among others. CNBC India reports that the committee may be inching closer to legalizing virtual currencies in India.
If bitcoins are legalized in India, sources say the government apparently would propose that:
They would fall under the purview of RBI's 1934 Act;
Investors would be taxed;
RBI would issue guidelines regarding investment and purchase of the virtual currency;
If any foreign payment is made through bitcoins, it would fall under the purview of FEMA Act.
Although the government hasn't officially taken a stand on bitcoins, in March, RBI Deputy Governor R. Gandhi said: "They pose potential financial, legal, customer protection and security-related risks. Payments by such currencies are on a peer-to-peer basis and there is no established framework for recourse to customer problems, disputes, etc. Legal status is definitely not there."
Legal Implications
As a result of ambiguities, law enforcement in the country has little role to play when it comes to virtual currency. "The seeking of ransom through bitcoins is a secondary offense [with regards to the case mentioned above]. However, the ambiguity of law may actually reduce the actual punishment [of seeking ransom]," says Na. Vijayashankar, a cyber law practitioner.
Legal experts in India term bitcoin as an 'electronic paper' which cannot be represented as currency. "If somebody represents so and collects legit money, it would amount to cheating and is punishable under Indian Penal Code," Vijayashankar says. "However, if somebody discloses this isn't a currency but can be bought as an artifact of value, it's difficult to punish him under the law unless there is a sort of ban imposed by the government."
Prashant Mali, international cyber law expert, believes it's time for the government to spell out its stand on virtual currencies.
"If not legalize, the government should make compulsory to Indian citizens to declare their bitcoins and bitcoin trade they undertake in the tax returns they file," Mali says. "India should develop a mechanism to log the access of bitcoin exchanges thereby gathering valuable intelligence into bitcoin trade."
Chander notes that a case cannot be registered solely based on the use of bitcoins. "The most difficult part for us is to trace back, as the technology is still new and very few of us are trained in handling this," he says.
Legal Trouble?
Although tracing who is using bitcoins and other virtual currencies is difficult, it's indeed possible, ZebPay's Agarwal says. The question, he says, is whether India's law enforcement authorities are equipped to handle such investigations.
"There are very few cybercrime experts in the police department," Chander says. "It takes a lot of time to build expertise. Unfortunately, under the rule, an officer is often transferred in various other departments. In the process, they aren't allowed to hone their skills in one particular area."
Other roadblocks include:
The lack of a cybercrime cooperation treaty at the international level or under the UN umbrella;
The reluctance of certain countries to reveal details of a suspected server because of non-disclosure policies in their countries.
Of course, even if the use of virtual currencies is declared illegal in India, there isn't any guarantee that people will stop using it. "There will be some who would use international exchanges to buy and later sell. These will be offenses that can land them in serious trouble. But some will still dare," Vijayashankar says.
The Way Forward
Bitcoin players in India have formed an association called the "Digital Asset and Blockchain Foundation of India" that claims it's working closely with the government to come up with rules and regulations.
"Consumer protection is the main concern for the government. We, too, are recommending the government to frame policies keeping in mind safety of consumers' money," Agarwal says.
The foundation so far has recommended:
Government should allow the foundation to form its own regulatory policies;
There should be a nodal agency for bitcoins, like the Financial Intelligence Units for the financial sector;
If bitcoin is recognized as legal, then there should be a mechanism to check the rise of other virtual currencies.