Governance & Risk Management , IT Risk Management , Training & Security Leadership
How Cybersecurity Helps Build a Digital India
J.A. Chowdary Offers Overview at ISMG's Cybersecurity Summit in Mumbai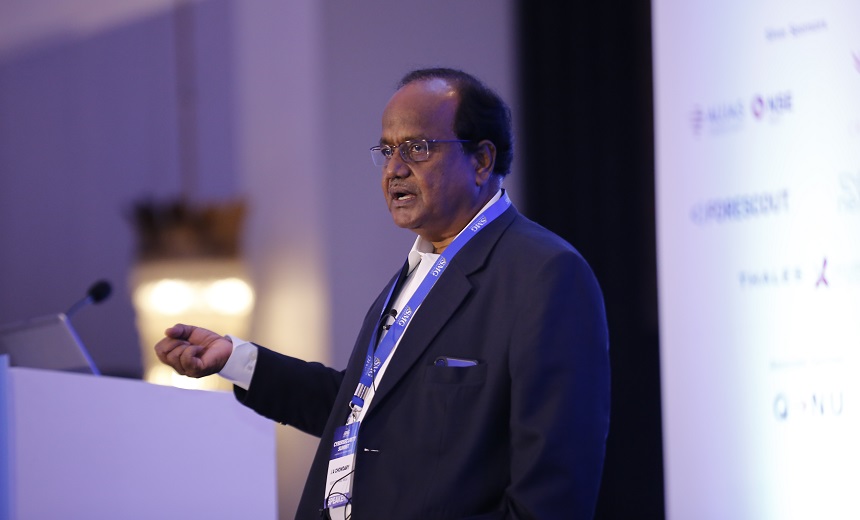 As the Indian government pushes ahead with ambitious IT projects, such as Digital India, a key foundation is security-enabled digital assets, says J.A. Chowdary, an adviser for information technology for the government of Tamil Nadu.
See Also: Maintain a Clear Bill of (Third-Party Risk) Health
Chowdary spoke about the security challenges that India faces in a keynote session at Information Security Media Group's Cybersecurity Summit in Mumbai on Thursday.
To set the stage, Chowdary discussed many of the digital initiatives sweeping through the country.
Noting that these projects focus on empowering India's rural population, Chowdary said that the Indian government and stakeholders in the private sector play equally important roles in promoting good cybersecurity and cyber hygiene practices in order to protect the citizens who benefit the most from these initiatives.
One of the largest projects stems from the large-scale financial inclusion program championed by Prime Minister Jan Dhan Yojana. While the program has successfully promoted mobile banking, there are still many security threats to address - including hacking, phishing and credential stealing.
"What happens when a hacker attacks their smartphones? Chances are that they will lose their trust in digital technology and then on the government," Chowdary says. "If a digitally vibrant nation has become a reality, then we all have to come together and promote cyber hygiene practice at the grassroots level and find solutions to some of these pressing challenges."
Cybercrime Uptick
According to a recent report from India's National Crime Records Bureau, the agency responsible for collecting and analyzing crime data, the country's law enforcement agencies recorded nearly 22,000 cybercrimes in 2017 - a 77 percent increase from 2016.
In one recent incident, Joker's Stash, a notorious cybercrime marketplace specializing in the sale of stolen payment card data, listed an addition of 1.3 million credit and debit cards to its site, most of which have been issued to Indian banking customers (see: Joker's Stash Lists 1.3 Million Stolen Indian Payment Cards).
Creating More Cybersecurity Awareness
A significant challenge that India faces is a lack of cybersecurity awareness by government officials, which often results in threats being ignored or not dealt with in the proper way, Chowdary said. He suggested a number of steps to create more awareness, including more training for police and other law enforcement agencies.
Chowdary also recommended the widespread use of hardware and software produced in India to reduce the number of security flaws and vulnerabilities found in imported technology.
He also noted that there is an urgent need to train young people to help fill the country's need for cybersecurity professionals.
A recent report by Quartz India found that there are over 30,000 cybersecurity vacancies in India, with companies as well as government agencies struggling to find enough talent to fill these roles.