Governance & Risk Management , Incident & Breach Response , Next-Generation Technologies & Secure Development
India to Offer Grant Program for Cybersecurity Startups
Part of Ongoing Effort to Encourage Use of Domestic Products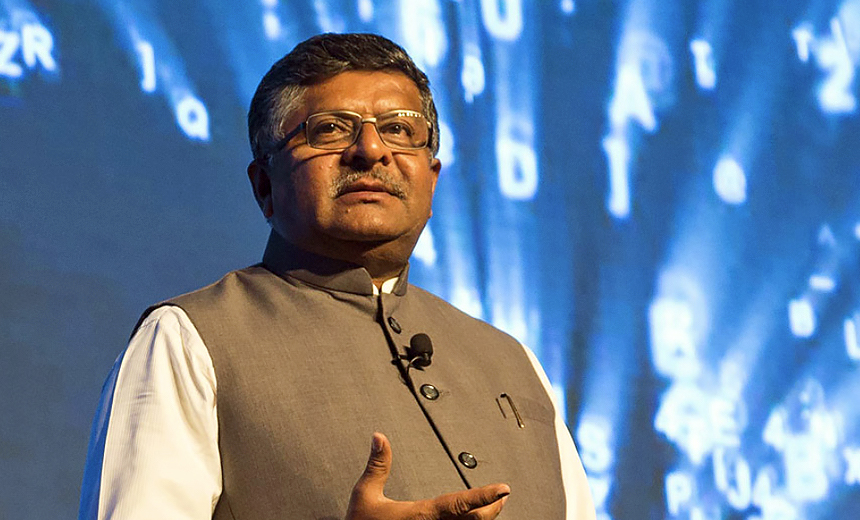 India's Ministry of Electronics and Information Technology, or MeitY, plans to create a "challenge grant" program to support cybersecurity startup companies in an effort to encourage domestic develop innovative technologies.
See Also: Combat IT Team Burnout by Embracing Automation
Although MeitY, which is working on the project with the Data Security Council of India, has not yet revealed the details, sources tell Information Security Media Group that the grant competition will provide $765,500 (U.S.).
"We are yet to decide the different use cases and categories under which the startups can participate. A formal announcement with full details will be made in a month's time," says a source who asked not to be identified.
Electronics and IT Minister Ravi Shankar Prasad said in announcing the initiative the government plans to help support domestic cybersecurity companies by giving their products preference for procurement. He noted that there are more than 100 cybersecurity companies in India.
With cyber threats looming large and breaches and attacks becoming more common, cybersecurity is becoming a higher priority sector for the government.
A Welcome Move
Startups have welcomed the move by the government. "As a startup, more than the grant, what I am looking for is visibility in the government ecosystem," says Dhruv Khanna, CEO at Data Resolve Technologies, which is focuses on building technologies to tackle insider threat management. "To get more opportunities to work with the government will only enhance credibility of startups."
Until now, startups in the cybersecurity space haven't benefited much from various initiatives undertaken by the government, executives at some startup firms contend. They say that despite the digital push by the government to encourage startups in India, there haven't been any specific measures for the cybersecurity industry to help create local demand.
Although the government has announced well-meaning measures, there is no evidence of any startups actually benefitting from them because of various terms and conditions and certain regulatory mandates, some startup company leaders contend.
"Cybersecurity is a critical sector now, and for it to flourish, government needs to be the biggest investor," says Sandip Kumar Panda, CEO at InstaSafe, which provides cloud-based security solutions. "This [grant program] will give startups a chance to prove their worth to the government."
Some startup company founders say that beyond the grant program, the government should offer more incentives for their companies. "What the government should do more is give startups a pilot project in [various] departments. If it's successful, they should implement the project in the government departments," says Pavan Kushwaha, founder and CEO at Kratikal Tech.
"Once we get a project [launched] by government, startups will find it easier to reach out to potential customers in Europe and the Middle East," he adds.
Broadening Government Effort
Earlier this year, the government of India announced that wanted to leverage indigenously developed security solutions to protect telecom networks. Then last month, MeitY announced it will give preferential treatment to security solutions developed locally for use throughout the government at the center and state levels.
The "Make in India" effort is seen as a way to increase reliance on domestic products, which will give local manufacturers a boost in business. Plus, government officials argue that relying more on local products will eliminate the risk involved in using products from other nations, which, in some cases, might surreptitiously monitor activities.