Critical Infrastructure Security , Geo-Specific , Government
India's Proposed Budget: The Data Security Priorities
Key Areas: Quantum Computing Research, Data Center Development, Forensic Training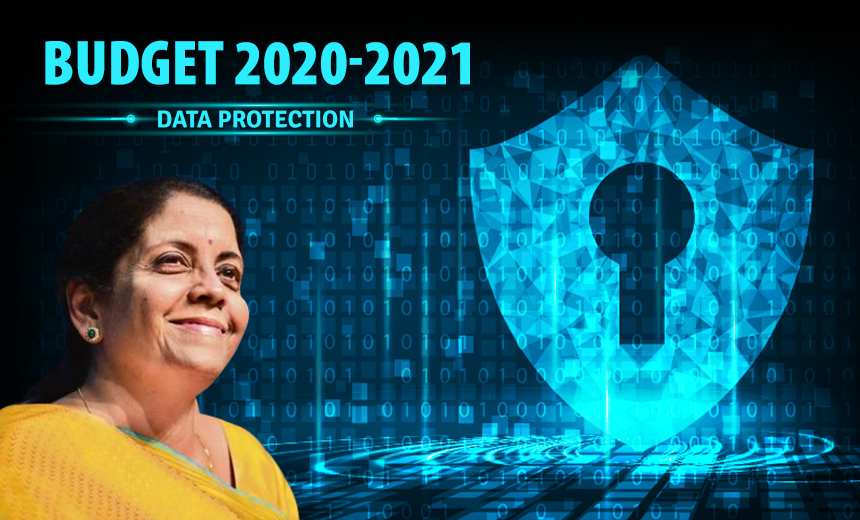 India's proposed 2020-2021 budget calls for several initiatives that would support data security efforts. Those include investments in quantum computing research, "data center parks" for local secure storage of data and digital forensics skills development, Union Finance Minister Nirmala Sitharaman revealed.
See Also: Overcoming Third-Party Risk Management Challenges
With India being home to 1.15 billion mobile device users and 376 million social media users, the country has the potential to emerge as the world's largest hub for data centers. So the government is devising ways to make it easier for private players to build data center parks to house multiple data centers. Security experts say the government likely will offer tax rebates and other incentives.
Additionally, Sitharaman announced proposed government spending of INR 8,000 crore ($1.12 billion) for developing quantum computing-linked technologies under the National Mission on Quantum Technologies and Applications. Quantum computing could help improve security by, for example, enabling quantum key distribution.
Technology as an Enabler
Some cybersecurity experts say the budget holds promise of progress in data security.
"On paper everything sounds great. In the past as well, there have been great announcements made," says Dinesh Bareja, COO at Open Security Alliance. "But the real test is the follow-up action taken after these announcements are made. Nevertheless, it is good to see India announcing measures around quantum technologies at a time when the technology is still new."
Rajesh Maurya, Fortinet's country head, India and SAARC, notes: "The role of technology as an enabler in every sector has once again been highlighted in this budget. Technology investments in new projects will further spur the digital revolution - fiber-to-home connections; degree-level online education program; Wi-Fi stations for railways; app-based invoice financing; government e-marketplace; and five new smart cites will benefit the IT industry and startups, resulting in providing secure smart cities."
Quantum Technology
In unveiling plans to fund quantum computing research, Sitharaman said: "Quantum technology is opening up new frontiers in computing, communications and cybersecurity, with widespread applications. It is expected that lots of commercial applications would emerge from theoretical constructs which are developing in this area."
The government's interest in quantum technologies is fuelled, in part, by the security benefits.
"Quantum key distribution paves the way for information theoretic security communication. This is a solution for age-old key distribution problem," says Anindita Banerjee, quantum security specialist with QuNu Labs. "The government needs to safeguard communication, preserve national secrets and secure critical infrastructure. India has realized that quantum technology is needed to safeguard secrets and has a vision to contribute to the world in this area." (See: Why We Need Quantum-Proof Keys)
Prasad Balakrishnan Nair, CEO of Maker Village, a hardware incubator, tells the Times of India: "The quantum technology can be used to bridge the industry-academia gap by creating institutions like the Blockchain Academy to ensure an innovation pipeline in the cybersecurity domain."
In 2019, the government had announced quantum technology as one of the nine missions of national importance led by the Prime Minister's Science and Technology Innovation Advisory Council through the Principal Scientific Adviser office.
Data Parks to Safeguard Data
Sitharaman says the government is looking to encourage development of data center parks throughout the nation to serve the needs of all sectors - especially in light of India's push for local storage of citizen's data to help ensure privacy.
"It is now a cliché - data is the new oil, and it is true that analytics, fintech and internet of things are changing the way we deal with our lives," Sitharaman said. "To take advantage of this, [we will] bring out soon a policy to enable the private sector to build data center parks throughout the country. It will enable firms to skilfully incorporate data in every step of their value chains."
Although the government has not yet enacted legislation mandating data localization, supporters say building more data centers could play an important role in the effort.
"We can't have local data getting stored abroad because of a lack of data centers in the country. Provisions are needed to ensure that local data players are not left out because of lack of infrastructure," says B.S. Rao, a vice president at CtrlS Datacenter, India's tier-4 data center.
The Hindustan Times reports that India's per capita data consumption is expected to grow from 2.4 GB in 2017 to about 14 GB in 2022. IoT devices are expected to grow from 200 million in 2018 to about 2 billion in 2020.
Some reports say there are roughly about 150 data centers in the country, but only a handful of them have the capacity to host large amounts of data.
"Data parks are very much required, given the current explosion of data in the country and there are certain infrastructural issues which the government needs to urgently address," Rao says.
"The anticipated personal data protection policy will lead to surge of data storage requirements in the country as major multinational services providers operating in the country would be mandated to store the data locally in India," he adds. "The data center requirements could range from 10 million square feet to 30 million square feet in next 10 years."
Rao suggests that the government should "subsidize land cost, power cost as well as build multipath optic fiber connectivity" to support data center growth.
Also needed, he says, are standards for security measures that need to be maintained at all data centers. "I sincerely believe that data centers must come under critical infrastructure and security must be standardized by the government."
Digital Forensic: Bridging the Skill Gap
The proposed Union budget also calls for creating a national university of forensic science and cyber forensics, although it does not specify funding.
Gaurav Gupta, a scientist at India's Ministry of Electronics and Information Technology, says there are only a handful of digital forensic experts in the country, and the university will help fill this skill gap. "The sector needs the right kind of competent people in order to make the proposed university a success," Gupta says.
The new university is expected to promote local research and development, which will eventually help in building local forensic tools, minimizing the need to import the necessary technologies.
Gupta says the proposed university also should: design a hands-on digital forensics curriculum to attract talent and invite practitioners to share their real-world knowledge.