Industry News: Blackberry Solution Certified
Roundup of News from Security Solutions Providers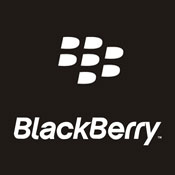 BlackBerry Limited announces that Secure Work Space for iOS and Android, a multi-platform containerization solution, is now Federal Information Processing Standard (FIPS) 140-2 certified.
See Also: Stopping BEC and EAC
FIPS validation assures users that a given encryption technology has passed rigorous testing. The FIPS certification demonstrates BlackBerry's security capabilities for the transfer of sensitive data on third-party devices. With Secure Work Space, protocols for data-at-rest and data-in-transit are extended to iOS and Android devices, including smartphones and tablets.
For more information, visit Blackberry.
Springbrook Using Bluefin Encryption
Springbrook Software, a provider of cloud ERP solutions for local government, is extending the security of its software suite with Bluefin Payment Systems' PayConex point-to-point encryption solution.
Bluefin recently received Payment Card Industry Council validation for PayConex, which encrypts credit and debit card data in a secure point-of-entry device before it is transmitted into a merchant's point-of-sale, virtual terminal or payment application. Encrypting cardholder data within the device ensures that clear-text cardholder data does not reach the merchant's POS systems and networks where it could be exposed to malware.
Payments made through Springbrook's software will be powered by Bluefin's PayConex payment platform, which includes additional security features, such as tokenization and transparent redirect.
For more information, visit Bluefin.
Jumio Creates Bitcoin Network
Jumio Inc. has formed the Bitcoin Identity Security Open Network. Initial members of the network are eight Bitcoin exchanges, wallets and ATM providers: BitAccess, SnapSwap, CoinMkt, Digital Currency Exchange of Texas, CoinRnr, Hashop.io, NoveltyLab and Bitnet Technologies.
The BISON Network is designed to instill greater trust and confidence in the Bitcoin ecosystem by providing exchanges an efficient way to collect and validate buyer identities at the point of transaction via any connected device. Later this year, additional functionality of Jumio's Netverify technology will enable an opted-in, validated customer on one exchange to be automatically validated on another without rescanning their ID. BISON members also receive periodic reviews of fraud trends within the network.
For more information, visit Jumio.
Ensenta to Offer Mitek Mobile Solutions
Mitek and Ensenta have broadened their partnership.
Ensenta, which offers financial self-service solutions for banks and credit unions, will sell and integrate Mitek's Mobile Photo Account Opening and Funding, Mobile Photo Bill Pay, and Mobile Photo Balance Transfer solutions. Ensenta will work with financial institutions to integrate these technologies into their banking platforms.
For more information, visit Mitek.