Breach Notification , Governance & Risk Management , Incident & Breach Response
The Evolution of Cyberlaw
Duggal On Global Advances and the Need For Regional Reform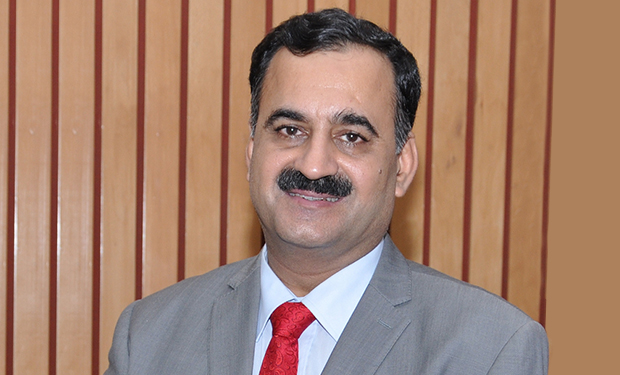 Sovereign states around the world are reevaluating the concept of cyberspace in the context of national security. New ideas in cyber jurisprudence are emerging - from conservative to liberal - as nations recognize and respond to the need to define cyber paradigms better.
For example, the recent Chinese national security legislation goes beyond the traditionally accepted norms and scope of national security, says cyber law expert and Supreme Court advocate Pavan Duggal.
"They have defined cybersecurity as being an integral component of national security," he says. "Of further significance is the fact that the Chinese concept of national security in cyber space is not only applicable to the territorial boundaries of China, but also to outer space and sub-polar regions as well."
Traditionally, we have seen cybersecurity and national security being spoken of in silos, Duggal says. The Chinese example takes the ambit further to say that cybersecurity is an essential part of national security and is subsumed under it. Essentially, any threat to Chinese cyberspace can be considered a threat to its national security.
Sovereign nations around the world are increasingly arming themselves with such frameworks, which give them tremendous extraterritorial powers. As such, these moves are a reflection of the great importance being given to cyberspace as a domain, Duggal believes. India has also embraced the concept of the importance of cyber space to its growth and aspirations to being a global knowledge power, with projects such as Digital India.
However, the success of such initiatives is closely dependent on the level of security and assurance that can be provided by the government, just as it guarantees other forms of security to its citizens, he says.
"However the thrust needed in this domain as far as legislation is concerned, [it] is clearly lacking," he says. "While India is busy announcing these programs, other nations of the world have gone forward and adopted dedicated cybersecurity legislation - a development India needs to heed."
Information Security Media Group spoke to Pavan Duggal on his recent visit to Mumbai, where he was a speaker at the ISACA Mumbai chapter conference for this exclusive interview. Duggal speaks about the emerging ideas in cyber jurisprudence and the urgent need for reform in Indian cyber law. He also covers aspects of:
Digital India and the cybersecurity challenge;
Chinese National Security law and cybersecurity;
Some recommendations from global developments.
A practicing advocate in the Supreme Court of India, Duggal has an international reputation as an expert and authority on cyberlaw and e-commerce, having done pioneering work in the field of convergence law and mobile law. He is a consultant to UNCTAD and UNESCAP on cyberlaw and cybercrime respectively. He is a member of ICT Policy and Governance Working Group of the UNICT Taskforce and has been a member of the Nominating Committee, Membership Advisory Committee and Membership Implementation Task Force of ICANN.