Governance & Risk Management , Privacy
Why India Needs Comprehensive Privacy Law
NASSCOM's Chandrasekhar: Privacy Is at the Core of the Digital Economy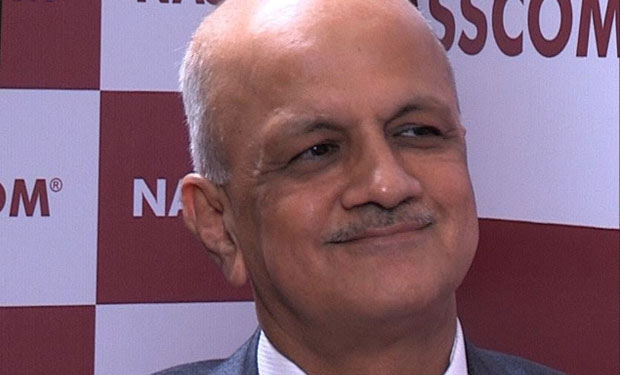 In light of the new "Digital India" and "Make in India" initiatives, it is time for Indian lawmakers to adopt comprehensive privacy legislation. This is the opinion of R Chandrasekhar, president of the country's National Association of Software and Services Companies, or NASSCOM.
And because the concept of privacy varies across cultures, any discussion must be closely linked to the social and cultural milieu of the country, he says.
"Notions of privacy have to be encompassed in the form of legislation which is pertinent to the values and social mores in a given country," Chandrasekhar says.
The issues around privacy in a country as large as India are complex, and a structured effort has been made to elicit views from different stakeholders over the course of several years. The need now is to bring the formulation process to a close and move this legislation forward, Chandrasekhar says. In the coming years, a robust privacy law, framed in the context of India's reality, is going to be essential and will form the bedrock of the next digital economy, he believes.
Commenting on capacity building, Chandrasekhar says that while the twin initiatives of "Digital India" and "Make in India" have been emphasized by the Modi government as some of the central pieces of its economic policy, the question being asked is: How much indigenous capacity can be developed? Any capacity-building in critical areas such as security will have to be in keeping with international standards, Chandrasekhar says.
"The idea is not to have a separate set of standards or to deviate from global standards, but to be participating more vigorously in the standard-setting process internationally, to ensure our concerns are reflected and we can incorporate these elements into our economy with trust," he says.
Chandrasekhar spoke to Information Security Media Group in this exclusive interview on the sidelines of DSCI's Annual Information Security Summit 2014, where he was a keynote speaker.
He also shares insights on:
The market dynamics driving the security product ecosystem in India;
NASSCOM programs for skills development and capacity building in security;
The cultural and demographic aspects of privacy in India.
Before serving as president of NASSCOM, Chandrasekhar was the chairman of the telecom commission and secretary, Department of Telecommunication. During his career in government, he held a wide variety of key assignments, many of them relating to the ICT sector, both in the government of India and the state government of Andhra Pradesh. As DOT secretary, he was responsible for all aspects of policy formulation for the telecom sector and for driving several key policies and strategies. As secretary of the Department of Information Technology, he steered the formulation of national policies for the IT sector.