Advanced SOC Operations / CSOC , Data Loss Prevention (DLP) , Privacy
Re-Evaluating Privacy
Legal Expert Sai Deepak on India's Approach to Privacy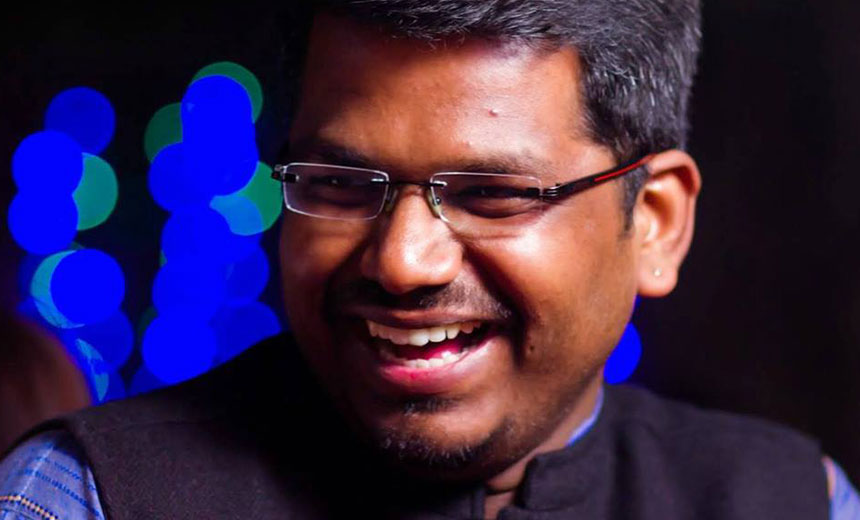 While other nations are drafting and even amending their digital privacy standards, India continues to debate: Is privacy a fundamental right?
To this point, privacy has not been a hot-button topic in India. But a growing section of the country's population values its privacy and wants to see more protections, says J. Sai Deepak, Associate Partner with Delhi-based law firm Saikrishna & Associates.
"This is because many of us are being influenced by ideas from outside, but also because privacy is starting to play a huge role in our entrepreneurial an investment atmospherics," he says.
Sai Deepak feels it is time to move fast on the legislative front because the multiple ramifications of privacy are becoming evident in our society today. He contends that privacy has largely been treated as an elitist issue, restricted to urban environments. As such, it's not seen as a livelihood issue and therefore is dismissed as being unimportant to the pressing needs of the country. (Also listen to: Why India's Cyberlaw Must Rapidly Evolve)
However, he says, unless a move is made to comprehensively define privacy and legal recourses made available to individuals and institutions, the potential abuse of sensitive personal information in the country is going to continue on an upward trend. (Also read: Detangling Cybersecurity and Privacy Policy)
"It so happens that the nuances of the debate on that can be seen in academic discussions and conferences, [but] is nowhere visible in the circles where such discussion ought to happen," he says. "What is it about privacy that scares us so much?" he asks.
Sai Deepak believes that codifying and legitimizing privacy in some way will start giving the legal apparatus certainty, as these issues continue to proliferate. The first draft need not be perfect, but it at least gives the nation something to work with, he asserts. He urges action, believing that as long as privacy continues to remain in air, these debates will continue to be academic. (Also read: Lessons from EU's Cyber Policy Stance)
In this exclusive audio interview with ISMG (player link below image), Sai Deepak speaks about:
The cultural aspects of privacy in India;
Perspectives on privacy; urban vs rural;
Ramifications on society and technology adoption.
J. Sai Deepak is an engineer-turned-litigator with Delhi-based litigation Firm Saikrishna & Associates and is an Associate Partner at the Firm. Sai has carved a niche for himself in IP litigation, competition law, indirect taxation, economic offenses and drug regulatory laws. Sai is an avid writer and has articles to his credit in reputed international journals such as Max Planck Institute's International Review of Intellectual Property Law and Competition law, and national journals.