Governance & Risk Management , Standards, Regulations & Compliance
Security and the Need for Speed
Deloitte's Viswanathan: Security Must Adapt to Changing Environment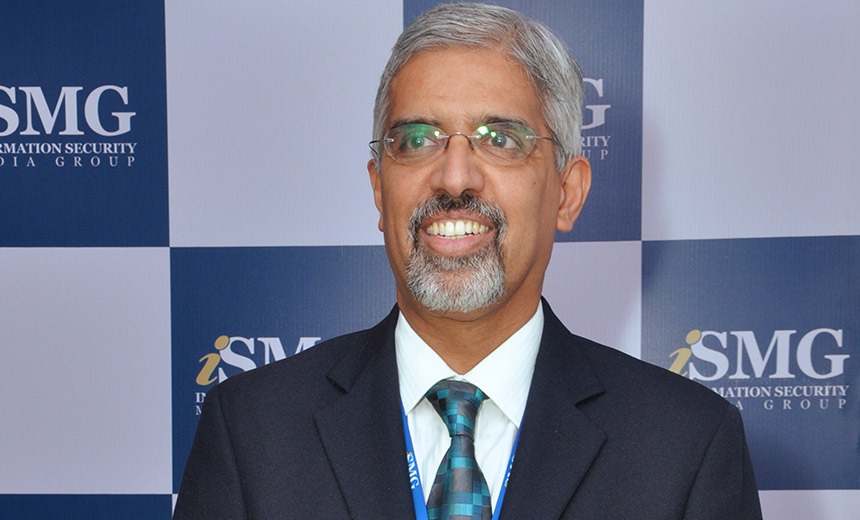 Security cannot afford to be seen as an impediment to business in an era where speed-to-market is the mantra, says A K Viswanathan, Partner, Deloitte Consulting in India. Business are fighting to remain relevant, and security needs to evolve to enable business by adapting to new business paradigms, he believes.
"Previously if you wanted an application to be brought out, the IT department could take many things into account like [software development lifecycle] etc and say that the application would roll out in such and such timeframe," Viswanathan says. "The business does not work that way any more. There is a market out there, and they want to capture it quickly. Organizations are struggling to meet this speed-to-market. They will be irrelevant otherwise."
This is not only in India today, he says, but is a global problem. Security can no longer say no to business - there is a paradigm shift required to keep pace with this changing business requirement, to be able to implement technology securely, he believes; especially since most modern businesses are technology driven. Somehow organizations need to get to a place where security is thought of as an integral part of the technology that supports business.
The primary challenge for security today is that it's still in denial, Viswanathan believes. It's playing a catch up game. "Sure, having a seat at the table, on the functional team is a move forward," he says. "But just having a seat at the table is not enough. You need to have the security conversation even before projects begin."
Viswanathan believes that what is happening now is that security is being perceived as an impediment to business. Business doesn't like it when security hobbles projects, and this friction needs to be overcome.
In this exclusive interview with Information Security Media Group, Viswanathan speaks about the cybersecurity challenges facing Indian organizations and the way forward. Recorded at the Data Breach Summit Asia 2015, Viswanathan also shares views on some of the themes discussed at the conference and his insight on some key issues.
Viswanathan addresses:
The major cybersecurity issues in Indian organizations;
How MSSPs are dealing with the skills deficit in cybersecurity; (Also read: The New Demand for Managed Services)
How far behind India is from more mature markets in Security.
AK 'Vis' Viswanathan leads Deloitte's security, privacy and resiliency service offering for India. He has advised a large number of organizations on information security and led risk consulting in complex environments and regulated industries; specifically banking and financial services, telecom, manufacturing, oil & gas and government, to name a few. Vis has over 15 years of systems and process controls implementation and auditing and information security. He has also spent more than 15 years as a financial controller in the Middle East, Cyprus and Canada. He is a CRISC certified chartered accountant and a member of ISACA.