NIST Issues Draft of Cyber Ed Initiative
National Initiative for Cybersecurity Education Mission Detailed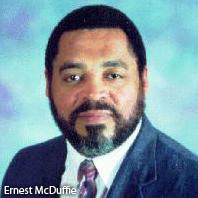 The National Institute of Standards and Technology issued on Friday a draft of Building a Digital Nation, a strategic plan that outlines the mission, vision and goals of the National Initiative for Cybersecurity Education, known by the acronym NICE.

NICE, coordinated by NIST, is an interagency program aimed at enhancing cybersecurity education and awareness nationwide. Other agencies involved with NICE include the departments of Defense, Education and Homeland Security as well as the National Science Foundation, Office of Personnel Management and National Security Agency.

According to the draft, NICE will achieve its vision through the implementation of three goals:
Raise awareness among the American public about the risks of online activities.
Broaden the pool of skilled workers capable of supporting a cyber-secure nation.
Develop and maintain an unrivaled, globally competitive cybersecurity workforce.
NICE leader Ernest McDuffie said NIST is soliciting feedback from other citizens and organizations to improve the planning process for the comprehensive national education and awareness campaign.
NIST will accept comments on the NICE draft strategic plan until Sept. 12. Comments should be entered into the Comment-Template_Draft-NICE.xls, available at go.usa.gov/KFw and e-mailed to nicestratplan@nist.gov.
In a 2010 interview with GovInfoSecurity.com (see NICE: Fed's Cyber Education Initiative), McDuffie discussed NICE's four-track approach to cybersecurity awareness and education, challenges in attracting cybersecurity professionals to government and public-private partnerships to sustain a cybersecurity workforce.