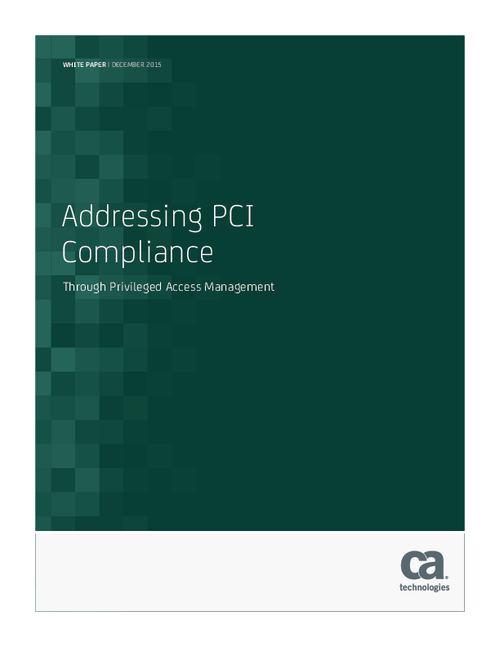 Organizations handling transactions involving credit or debit cards are facing increasing pressure to comply with the Payment Card Industry Data Security Standard (PCI DSS) version 3, which established various requirements for safeguarding an organization's relevant systems and networks, comprising the Cardholder Data Environment. With strong requirements, organizations are challenged with the tasks of implementing multi-factor authentication, access control and activity reporting tools or practices, particularly for privileged or administrative access to these systems.
Download this report to explore:
How Privileged Access Management (PAM) can help with PCI compliance
The significant changes when PCI DSS was updated from v2 to v3
The benefits of implementing PAM
CA Technologies is the sponsor of this material. By submitting your information you agree to be contacted by CA Technologies on topics of interest. Before deciding, please review CA Technologies privacy statement here.