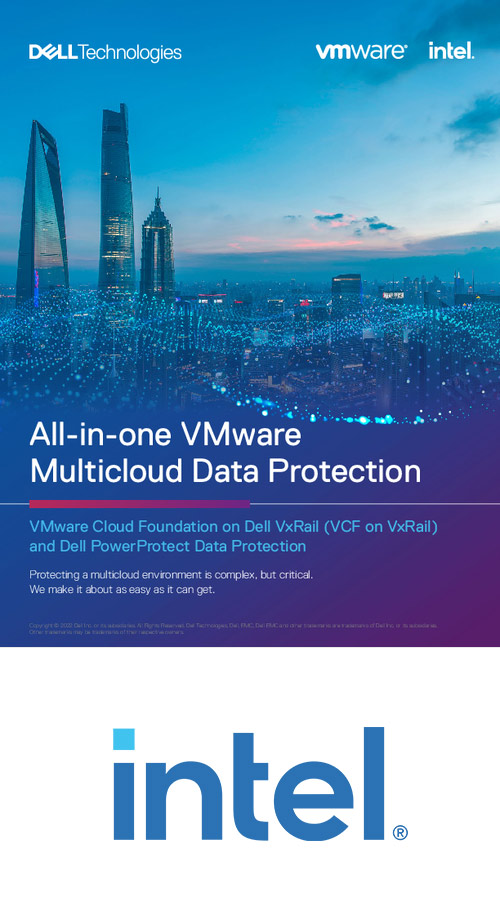 Protecting your business' data is complex. Most IT organizations are managing applications and data in multiple places: Hybrid clouds, private clouds and public clouds ; Applications born in the cloud ; Physical and virtual machines deployed within on-premises or private cloud environments.
Disparate data protection solutions for each method of consumption increases silos, increases the risk of data loss and inhibits application- consistent recovery.
Download this ebook to know more about protecting the complex but critical multicloud environment.
Learn more about Dell Technologies solutions powered by Intel®