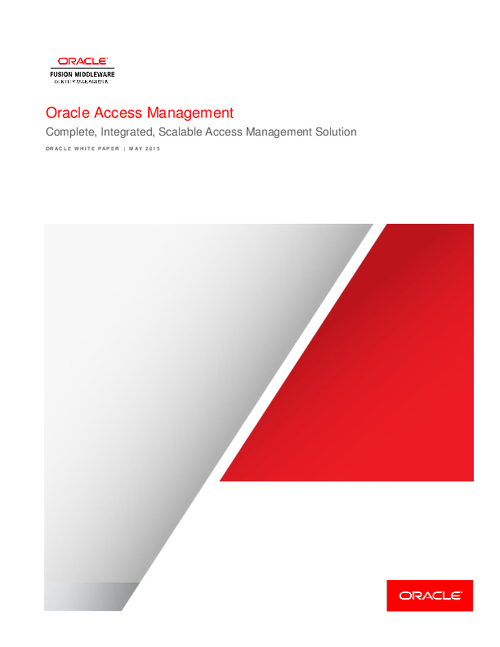 Access Management was mainly focused on web authentication, single sign-on, and access to intranet applications. However, the enterprise access management landscape has been evolving at a fast pace over the last few years to meet the requirements of new computing paradigms and technologies transforming the way organizations access and expose business-critical services and data. Organisations are compelled to explore ways to reduce costs via integration with partners through new standards (e.g., OAuth), new architectures (e.g., REST), new application programming interfaces (public APIs), as well as data center and license consolidation, and privately or publicly hosted cloud-based access management services. At the same time, changes to healthcare and privacy laws along with a large set of regulatory requirements have forced corporations to rethink their approach to enterprise security and privacy.
In such challenging environments, companies must develop a holistic and proactive strategy based on risk management principles. Companies that use a reactive approach to security, selecting different identity-based solutions or point products to concurrently protect on-premise and cloud resources, mobile apps, and APIs or web services, will ultimately fail. Reactive and siloed approaches result in a brittle security infrastructure that is costly to maintain and, as a consequence of inconsistent security policy management, prone to external and internal security breaches and failed compliance.
This paper introduces Oracle Access Management, a complete solution designed to securely enable business transformation with mobile and social networking technologies, hybrid on-premise and cloud applications deployment, and hybrid Access Management deployment while preserving a seamless user experience, centralized administration, and market-leading performance and scalability.