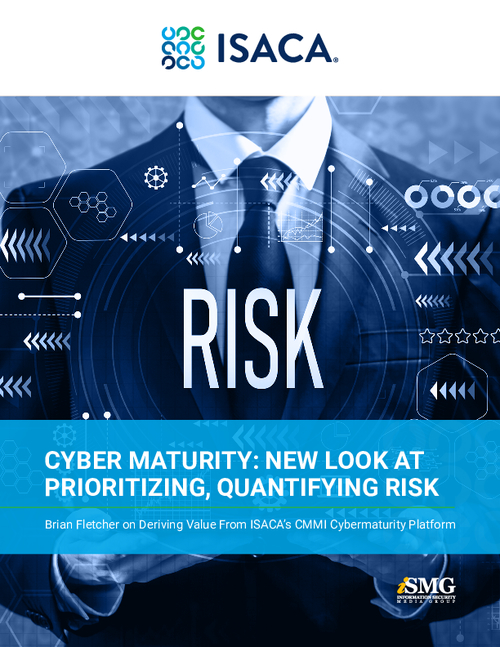 Deriving Value From ISACA's CMMI Cybermaturity Platform
By baselining cyber maturity, one can create an organization's risk profile – and that is the key to being able to build a road map for prioritizing and addressing business risk. ISACA's Brian Fletcher shares insights on establishing the maturity goals for one's unique organization.
Download this eBook to learn more about:
How the CMMI Cybermaturity Platform helps establish a risk profile;
How to develop a risk road map and metrics;
Early wins for CISOs who have adopted the platform.