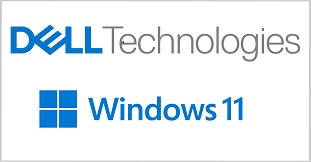 In the digital world, data-smart security translates into decision-smart growth. Creating a resilient organization built on trust requires a new mindset. IT leaders today are using use data intelligently in security decision-making—and ensuring they have the right infrastructure, systems, and culture as reliance on data transforms the way businesses of all sizes operate, innovate, and grow.
With this paper, use your data-smart lens and take a comprehensive view of your entire IT ecosystem.
As you go through the paper, explore in depth:
What does smart-data security look like
How to turn security into a strategic pillar than a barrier
What are the top five consequences of a disruptive event for midmarket organizations
Dell Technologies, Dell, EMC and Dell EMC are trademarks of Dell Inc. or its subsidiaries. Other Trademarks may be trademarks of their respective owners.
Dell Technologies recommends Windows 11 Pro for business