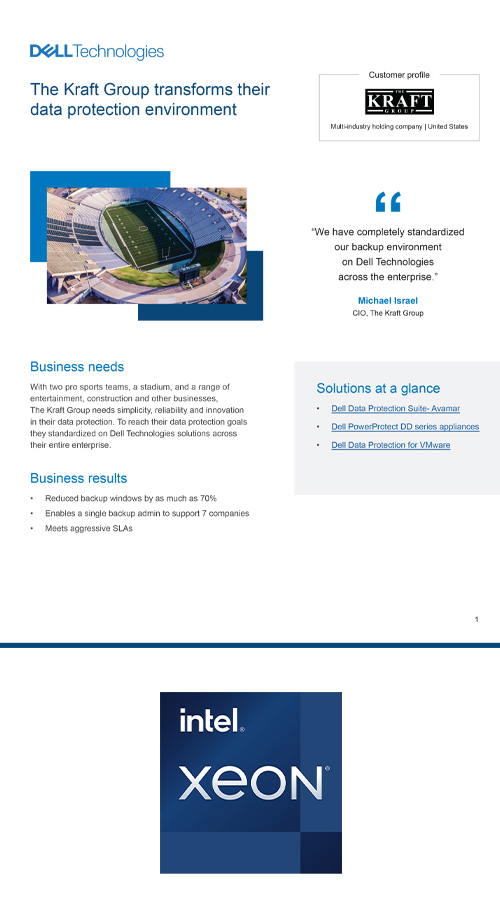 Discover how The Kraft Group, in collaboration with Dell Technologies, revolutionized data protection, elevated fan experiences, fortified cybersecurity, and drove sustainable growth. Experience the power of real-time insights, immersive fan engagement, robust security, and environmental responsibility with Dell Technologies.
Highlights behind the success:
Real-Time Insights: Empower decision-making through advanced data analytics.
Elevating Fan Experiences: Create unforgettable and connected moments for fans.
Robust Cybersecurity: Safeguard infrastructure, applications, and data.
Sustainable Growth: Drive success while embracing environmental responsibility.
Unlock the full potential of your organization's data protection environment. Download the whitepaper now to embark on a transformative journey inspired by The Kraft Group.
Dell Technologies Storage with Intel® Xeon® processor.