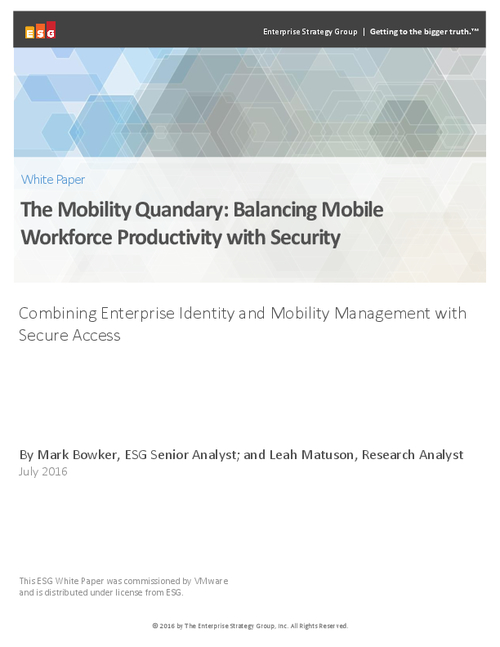 Cloud and mobile computing have had a profound impact on enterprise IT. These dual trends reduce the amount of visibility that IT has into the enterprise, while increasing the necessity for tighter security.
According to ESG Research, nearly one quarter of respondent cloud- and mobile-based organizations find it difficult to create, manage, change, and monitor user accounts regardless of device or application.
Access this ESG white paper and learn how to enforce granular access controls to tightly manage who gets access to what apps and data in a mobile environment.