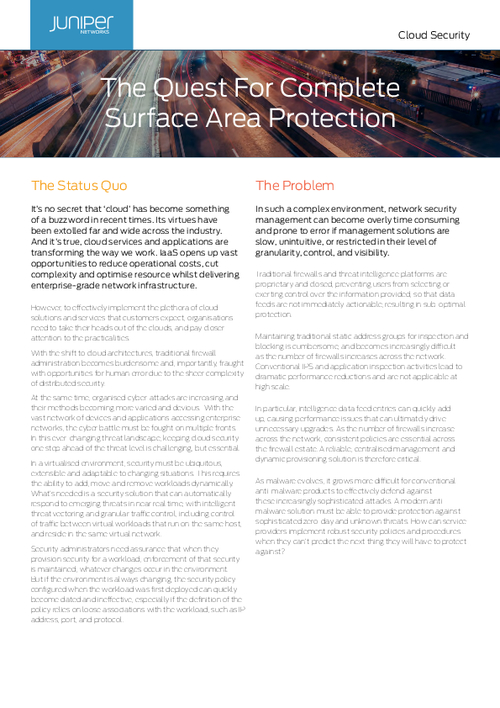 It's no secret that 'cloud' has become something of a buzzword in recent times. Its virtues have been extolled far and wide across the industry. And it's true, cloud services and applications are transforming the way we work. IaaS opens up vast opportunities to reduce operational costs, cut complexity and optimise resource whilst delivering enterprise-grade network infrastructure.
In such a complex environment, network security management can become overly time consuming and prone to error if management solutions are slow, unintuitive, or restricted in their level of granularity, control, and visibility.
Read this whitepaper to learn how to employ a range of techniques to quickly identify threats and prevent impending attacks.