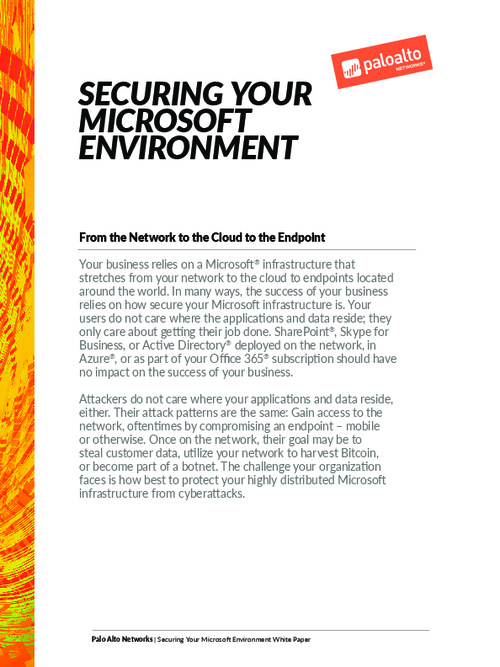 Your business relies on a Microsoft infrastructure that stretches from your network to the cloud to endpoints located around the world. In many ways, the success of your business relies on how secure your Microsoft infrastructure is.
Attackers do not care where your applications and data reside either. Their attack pattern is the same: gain access to the network, often times by compromising an end point - mobile or otherwise.
Once on the network, their goal may be to steal customer data, or utilize your network to harvest Bitcoin, or as part of a Botnet. The challenge your organization faces is how best to protect your highly distributed Microsoft infrastructure from cyberattacks.
Download the white paper to get your guide to protecting your Microsoft infrastructure.