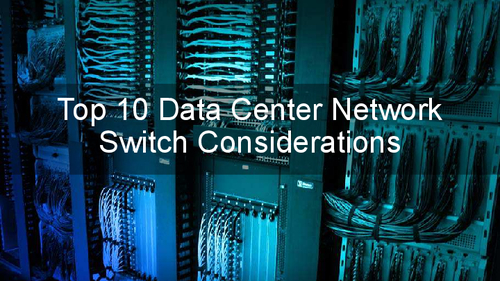 How will you choose a network solution for your data center to deliver the right blend of performance and cost efficiency? Here are the 10 considerations.
Performance isn't just throughput. It's also the intelligence to support your applications with a high quality of experience;
Space is almost always at a premium in data centers. High port density enables a switch to support more physical connections with higher speeds per square inch of rack space;
Power Consumption - If power bills make you see red, look for a data switch that saves on energy;
Multi-Dimensional Performance - a data center switch has to deliver performance in multiple dimensions;
Automation - Network automation eliminates time-intensive, resource sucking manual tasks.
Download the whitepaper to read more.